The Best Break glass replacement for Buses
When you need a break glass replacement to protect emergency equipment on your buses, why not use Safeglass, the material that was specifically designed for this purpose?
No other material is made with the sole aim of providing a break glass solution.
Contact us for a sample or to find out more.
Whether it is a hammer, tool box or first aid kit, many pieces of emergency equipment have break glass to protect them.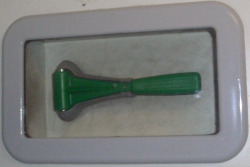 Award Winning and Patented Safeglass® was developed specifically for break glass use. Other materials can also be used but they were not designed for break glass use:
Toughened glass – very difficult to break as it developed as strong glass for windows in buildings and transport.
Plastics – Difficult to break away but can be used if specially constructed to assist breaking. Plastics are versatile but were not designed for break glass.
Glass – some bus operators have glass – this is not recommended since the broken pieces can be dangerous to handle.
Send details of your project to us, request a sample or contact us for more information.