Borosilicate Rods and Borosilicate Glass Tube
Borosilicate Rods and Tubing are extremely strong and heat resistant. This makes them ideal for laboratory equipment and other specialist uses.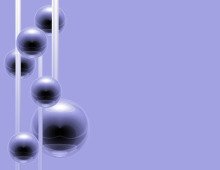 Rods are solid and could be used for stirrers. They can be heat treated and made into a variety of different shapes without the need for expensive tooling. This makes it possible to have spheres or rods with rounded ends.
The borosilicate glass tubes are hollow. They can also be heated and made to form almost any shape, such as a funnel. A range of finishes is also possible - the rod can be drilled, sand-blasted or polished. It can also be supplied in a range of colours.
We can supply borosilicate rods and borosilicate glass tube in a variety of thicknesses (5mm to 250mm diameter) and up to 1500mm lengths.
Please contact us with the details of your project.